While working in New York, I was lead designer and digital producer on Design Stories, a prototype research app created for the New York Hall of Science (NYSCI). Design Stories was devised by NYSCI to help teachers and caregivers track the progress of a child's creative endeavours by allowing them to record the joys and frustrations of the design-make-play process in comic, journal or slideshow format.
I worked directly with scientists and stakeholders at NYSCI's Design Lab to gather requirements and start putting a production plan in place. Once we'd agreed a feature set, I created mind maps, user journeys and started sketching concepts. NYSCI is a science education institution and had a fantastic amount of research data available which helped inform our decisions.
Process
Wireframes were created in sketch and exported to Invision to create a click-through prototype. I presented wireframes at NYSCI and was the main point of contact for the client throughout the project.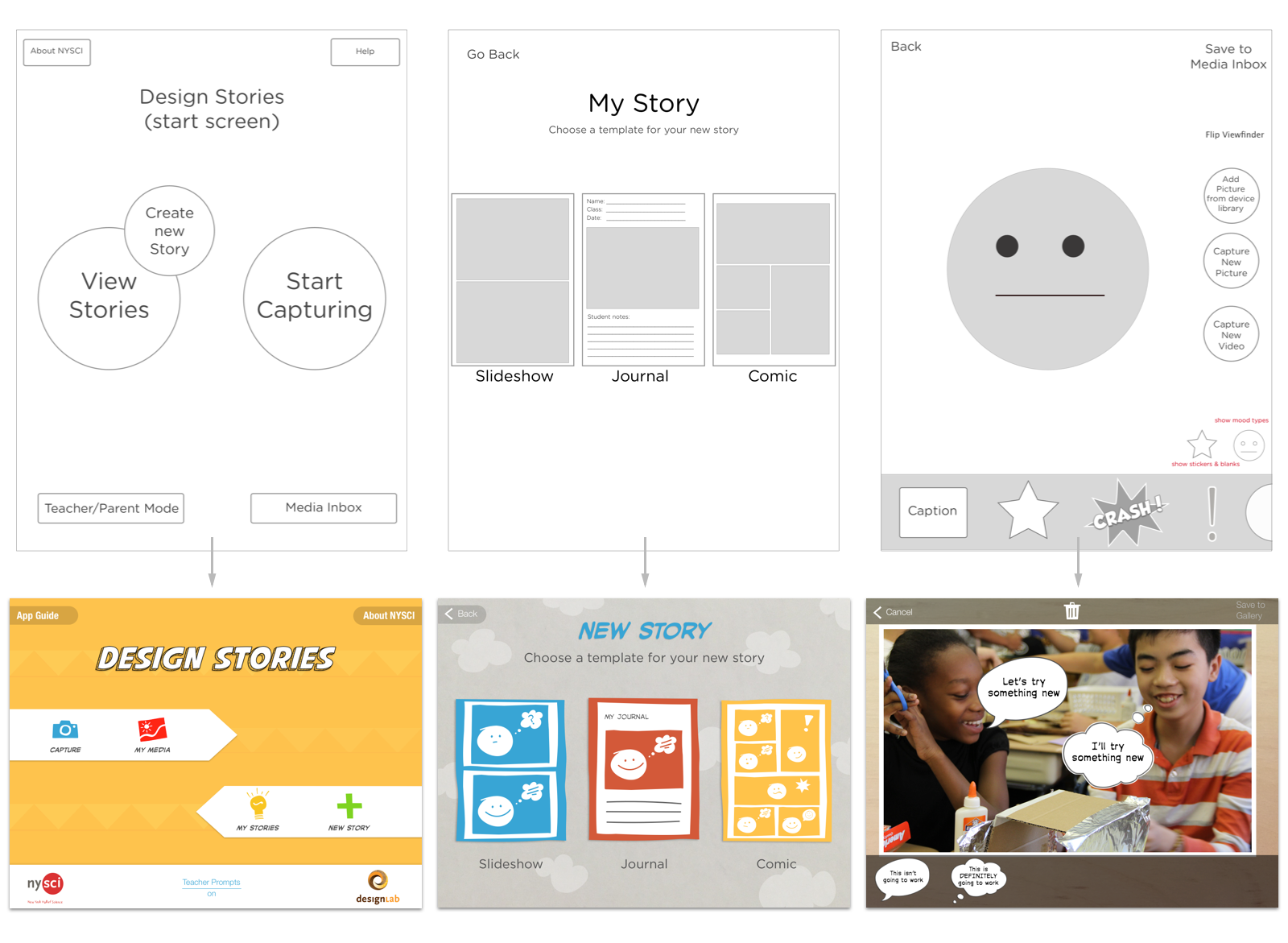 NSYCI wanted to embrace the 'comic' look for the app and I created bespoke iconography, backgrounds and illustrations that both reflected the interior of NYSCI's 'Design Lab' and underscored the comic theme. The design intent was a friendly app that could appeal to teachers as well as students.