From late 2015 to early 2017 I was Senior UX Designer on the complete redesign and rebuild of a consumer bank app for Ireland's permanent tsb. My job involved requirements analysis, research, information architecture, design (wireframes, prototypes and UI/UX) and business analysis support.
Working with a small design team, I was heavily involved with every stage of the app's production. Crucial to the success of the project was the constant dialog between design, engineering, QA and product management. 
With a small team on a big project, we needed a strict process in place. I was instrumental in creating a new design process that combined agile and design with the latest design tools (at the time!) to streamline the production and handover process. 
Core to the design process was a new Jira 'Story Board' which I created in collaboration with the QA and engineering leads. All design tasks, from idea through to handover are tracked on the Jira Story Board before being passed to a separate development board. While working on the new Story Board, I learnt how to set up Jira projects, their boards and workflows.
Armed with user research from permanent tsb I designed all wireframes, reporting to Marino's creative director. Wireframes were created in Sketch and exported to Invision to create a click-through wirefame made from over 300 screens (these days I'd use XD for this type of thing). Besides testing the overall flow, a big focus was ensuring the UX of the main tasks - especially viewing balances and transferring money - was fast, easy and satisfying to use.
In tandem with this step I created/updated user stories as required. In the current phase, I also write up initial user stories in Jira and create UI Flows in Omnigraffle. 
I created early prototypes in Invision and Pixate, before Adobe XD and Principle arrived on the scene. Interactive mockups were created from wireframes for client approval on flow, while high fidelity prototypes were created to test different features (see examples I created in Principle below). 
Once prototypes were ready this stage we reviewed user stories and prototypes with QA. Their feedback at this early stage is invaluable before designs/prototypes are sent for client sign off. 
Phase 2 prototypes (not yet publicly available) were created in Principle.

We knew our audience favoured ease of use over fussy UI and so decided early on to keep navigation, transitions and animation simple and fast. The simple, open style also supports the branding of the physical branches, which all have a really friendly look and feel.
Style Guide

I created a style guide (samples below) which links Sketch, Invision and Zeplin and is a useful one-stop resource for stakeholders and engineers/QA. The style guide lives on Invision and contains links to sticker sheets on Zeplin. This makes it easy for any team member to quickly review any part of the app and download assets.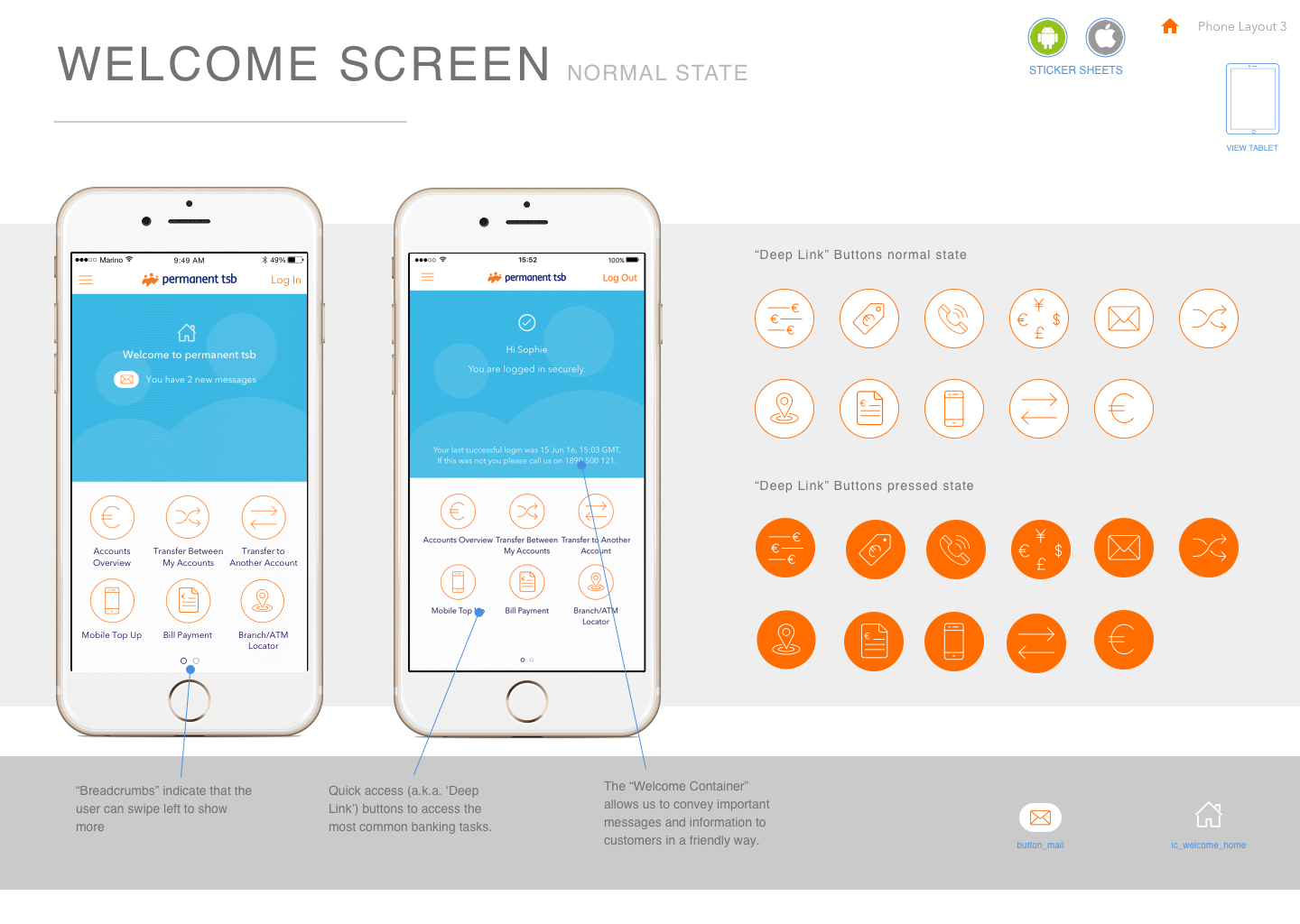 Results
The app was launched in November 2016 with overwhelmingly positive reviews. We achieved our core goals of creating a friendly looking, clean, easy-to-use app with satisfying UX. The result? A very happy client and a designer who loves working on banking apps :)