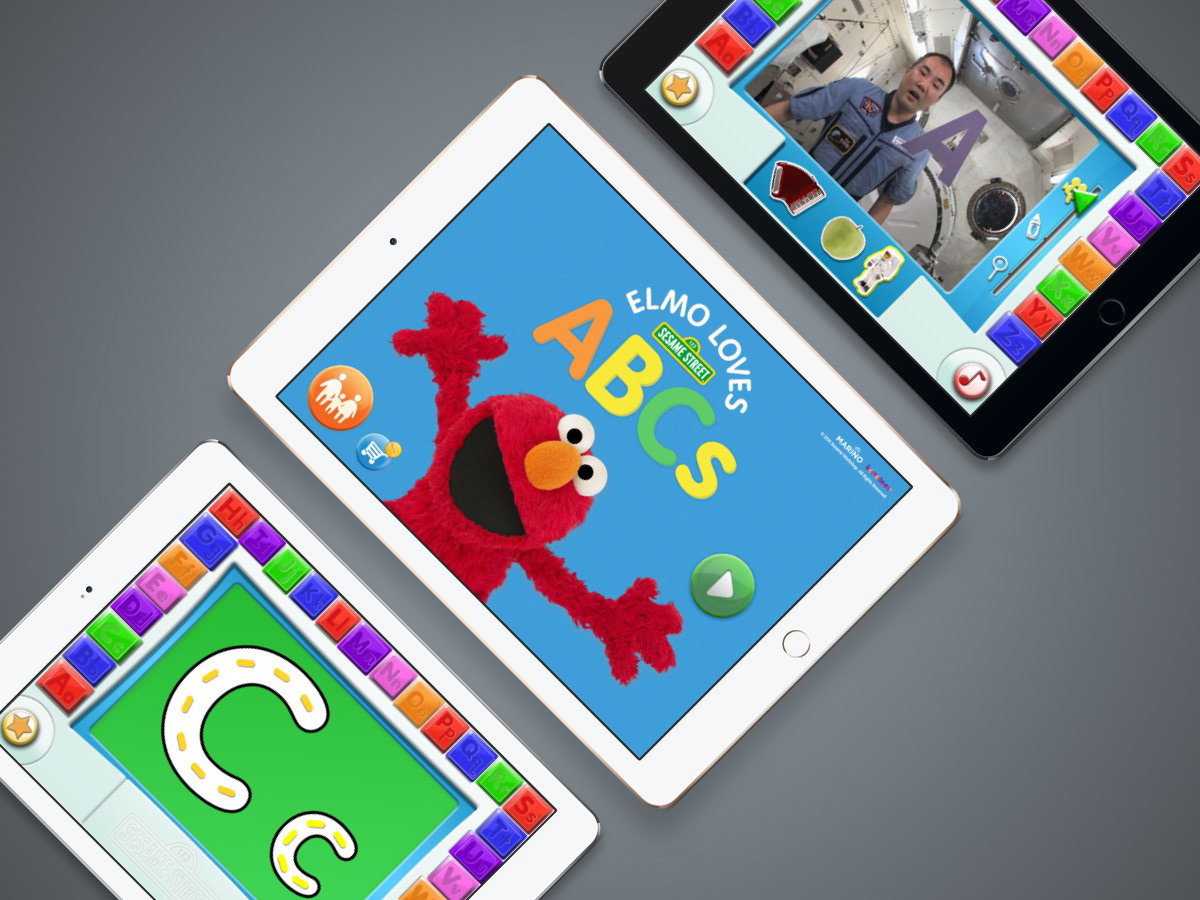 In 2011 I was instrumental in winning the contract for my company to create Sesame Street's first iPad app. My role was Digital and Animation Producer, working between animation studio Kavaleer, software company Marino and Sesame Street Digital in New York. 
As the point of contact for all three companies my role was to keep information and assets flowing smoothly. I helped with requirements gathering, managed the budget and schedule; directed scenes of animation for the app; distributed over a thousand assets between the three companies and managed QA. 
An example of an animation I directed and designed sound effects for is below. 
The app was a huge success for Sesame Street, winning a Parent's Choice and On For Learning award. Since its release Elmo Loves ABCs has been featured over 7,000 times in the App Store and has regularly reached the top 50 overall paid iPad apps. 

Elmo Loves ABCs was my first app project and I loved every minute working on it. I learnt a huge amount from the team at Marino Software, and soon after this project decided to focus my career on app production and design.